Things were so bad for the Chumph's visit in Poland, they had to go back to the time when the communists ran the country and hire people to cheer him!
A few protesters were allowed on the route…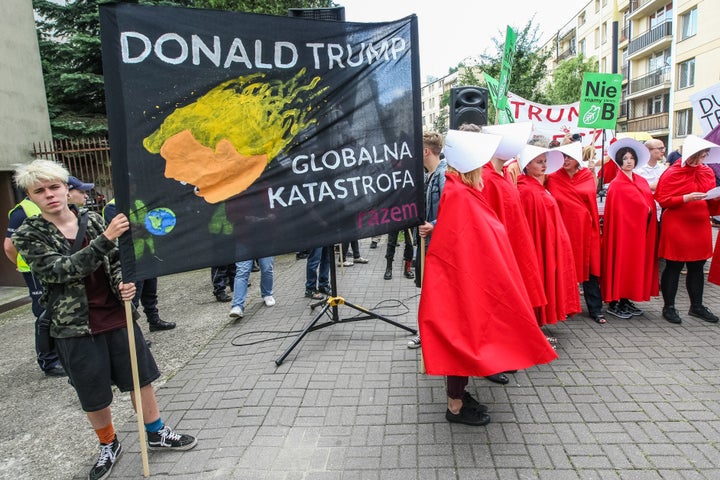 The ladies in red are taking a cue from the Handmaiden's Tale to protest the Chumph's war on women's rights.
My personal favorite?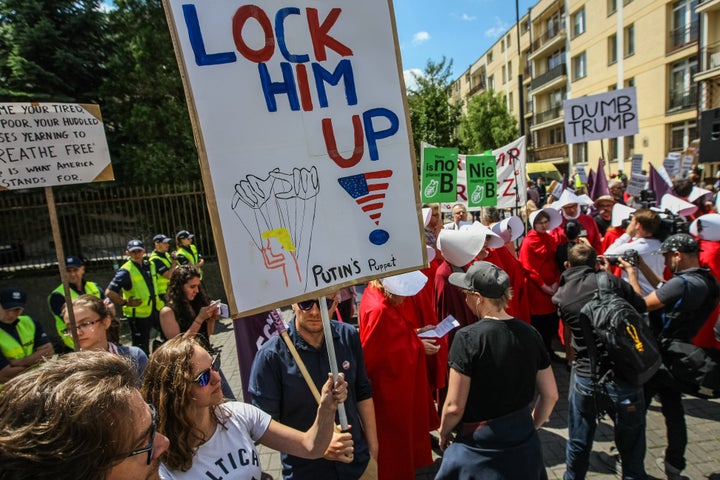 Can't wait for the fool to step foot in Germany!