Tag Archives:
Rally
Support for the beleaguered NFL Quarterback. Evne  Serpico showed up!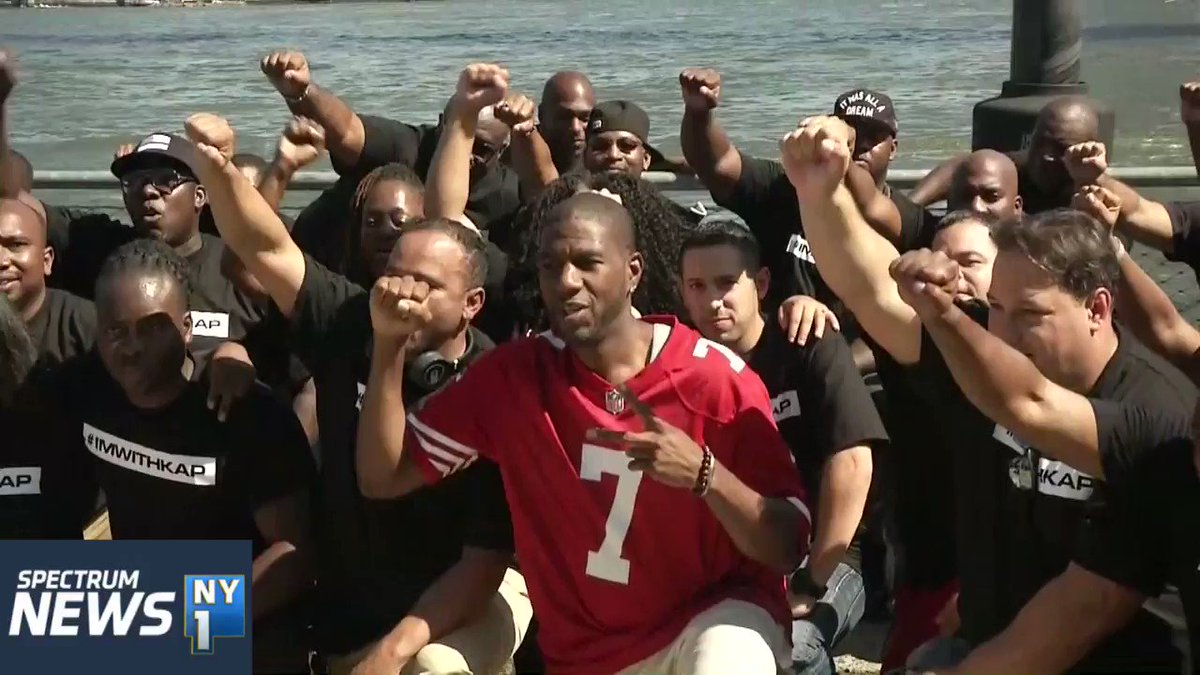 They showed up wearing shirts that read "ImWithKap."
It's been nearly a year since Colin Kaepernick began his protests during the national anthem at football games. And now, some members of the New York Police Department are showing their support for the former 49ers quarterback's fight against racial injustice and police brutality.
Nearly 100 active and retired officers, mostly cops of color, wearing black shirts reading "#ImWithKap" rallied in Brooklyn Bridge Park on Saturday, The New York Timesreports. Sergeant Edwin Raymond, who organized the event, told The Times that he was planning this event prior to the Charlottesville incident, but the violence made the need for the event even more pressing.
During the event, speakers related the backlash Kaepernick faced for his demonstration to the recent violence in Charlottesville sparked by a white supremacist rally. Kaepernick's non-profit, Know Your Rights Camp, shared photos from the event on Twitter.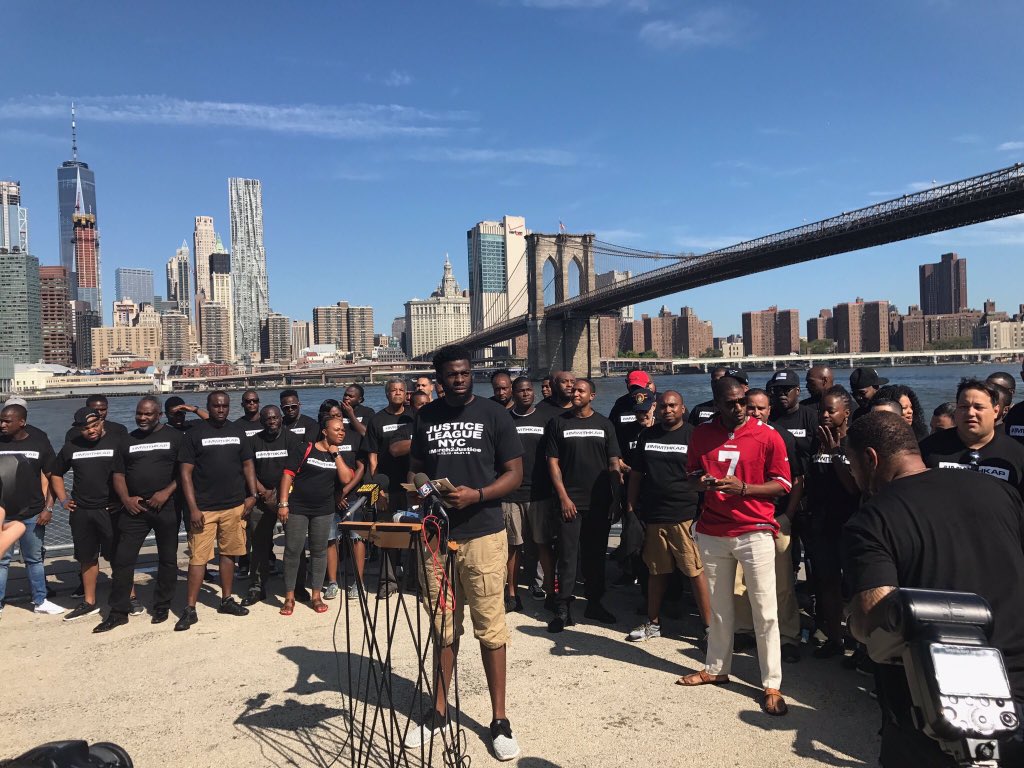 "As members of law enforcement, we can confirm that the issues he is saying exist in policing, and throughout the criminal justice system, indeed exist," Raymond said at the rally.
City Councilman Jumaane D. Williams, a speaker at the rally, said more cops should be speaking out about accountability, per NY1.
"All of the people behind me risk their lives, so to speak, to protect folks, and they are standing with Kaepernick because they understand how important it is to push back on the structure," he said.
Retired officer Frank Serpico, whose campaign against corruption in the police department was the subject of the 1973 film "Serpico," was also in attendance. The 81-year-old told the Associated Press that he felt moved to support Kaepernick.
"He's trying to hold up this government up to our founding fathers," he said. "Until racism in America is no longer taboo, we own up to it, we admit it, we understand it and then we do what we have to do to solve it, unfortunately we're going to have these issues."
Williams told The Times that Kaepernick ― who still hasn't been signed by an NFL team ― making this stance doesn't mean he's anti-police.
"People use the terms 'antipolice,' 'unpatriotic,' to scare people from stepping forward," he told the Times after the rally. "It takes courage to say, 'I'm going to do it anyway, because it's what's right.'"
The NFl "Blackout"