Tag Archives:
NCAA
The NCAA just lowered the hammer on the Reprobates in the Carolina legislature and Governor seats. Schools in the state, have won more than few NCAA Tournaments, and the Atlantic Coast Conference, made up primarily of North Carolina Schools has been one of the top leagues in NCAA Basketball for decades. Folks in that state are about as serious about their basketball as folks in Texas and Alabama are about football.
This isn't just a financial hit, costing Charlotte which annually hosts some portion of the tournament tens of millions…Its a stake right though the heart.
All because of a bunch of back woods sanctimonious inbred Republican liars.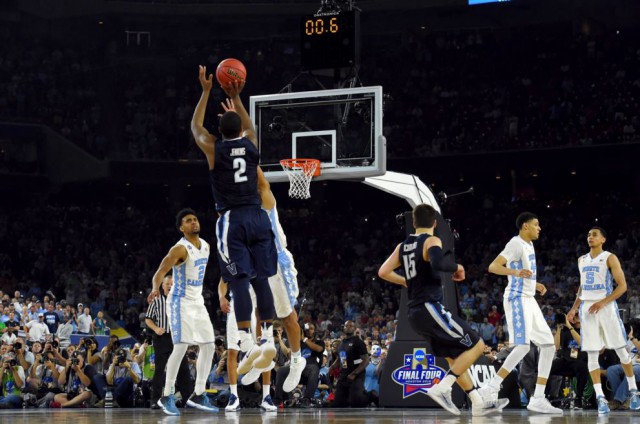 The governing board overseeing U.S. college athletics said on Monday it will move seven championship sporting events out of North Carolina to protest state laws deemed discriminatory to lesbian, gay, bisexual or transgender individuals.

The decision by the National Collegiate Athletic Association (NCAA) to relocate the events, including the first two rounds of the "March Madness" men's basketball playoffs, comes two months after the NBA announced the removal of its 2017 pro All-Star Game from North Carolina for the same reasons.

The National Basketball Association said in August that the All-Star game would be played in New Orleans instead.

The NCAA governing board in its statement cited a North Carolina law that makes it illegal for anyone to use a public restroom that does not match the gender they were assigned at birth.

The board also pointed to North Carolina statutes that it said override local laws designed to prevent discrimination on the basis of sexual orientation or provide legal protections for government officials who refuse services to the LGBT community.

The North Carolina bathroom statute has sparked boycotts by a number of corporations and entertainers, as access to public restrooms, locker rooms and changing areas has become a flashpoint in the battle over transgender rights in the United States.

In addition to basketball playoff competition that had been slated to be played in Greensboro next March, the NCAA said it was also stripping North Carolina of 2016-17 season championships for Division I women's soccer; Division II men's and women's soccer; Division I regional women's golf; Division II men's and women's tennis; Division I women's lacrosse and Division II baseball.

The NCAA said it would determine new locations for those competitions in the near future.

The governing board said its decision was in line with current NCAA policy that already bans championships in states that display the Confederate battle flag of the U.S. Civil War or authorize sports wagering and at schools that use "hostile or abusive" Native American imagery.