Never really understood what, if any qualifications Steve Bannon had to be the National Security Adviser. Even in the Chumph administration where the qualifications bar is only slightly lower than its standards for truth telling.
Apparently, the folks who are qualified to do that job…Agree.
This is an as-of-yet uncorroborated report out of Bloomberg,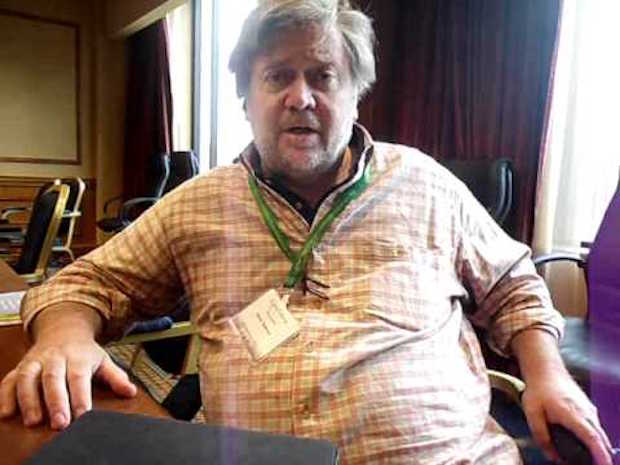 Steve Bannon, the controversial former head of Breitbart News who now serves as the chief political strategist for President Donald Trump, has been removed from his post on the National Security Council.

Bloomberg's Jennifer Jacobs reports that the NSC was reorganized on Tuesday to remove Bannon, while also "downgrading the role of his Homeland Security Adviser, Tom Bossert."

The move also puts Director of National Intelligence Dan Coats and Marine Corps General Joseph Dunford — the chairman of the Joint Chiefs of Staff — back as "regular attendees" of the NSC's principals committee.

READ MORE: White House official offers baffling explanation: Bannon added to security council to watch over Flynn

The decision to reorganize the council was made by Trump's new national security adviser, Lt. Gen. H.R. McMaster, according to the Wall Street Journal.

"Susan Rice operationalized the NSC during the last administration. I was put on to ensure that it was de-operationalized. General McMaster has returned the NSC to its proper function," Bannon said in a statement.

Bannon has long been a controversial figure, as he is a self-described "Leninist" who has attacked not only Democrats, but also members of the Republican establishment.

Breitbart News, his old website, has continued attacking House Speaker Paul Ryan (R-WI), and in particular has been aggressive in its criticism of the House Republicans' proposed health care plan.