This one is interesting in that while on the surface it looks unrelated – it could explain not only how the Russians were able to mask their identities to American social media…
But how Russian money was laundered into the Trump Campaign. As well as to buy other Republicans.
This criminal stole bank account numbers by using real American's information to set up new accounts, and then sold these new accounts to the Russians as a method to launder money, hide teir identities, and to channel dirty money into campaign coffers.
This guy squealing may have some far reaching consequences. The only way I see this guy gets a deal, is if he can bring down some BIG FISH.
The other important thing about today's indictments – is it backs everything the Intelligence Agencies have been saying sine before the corrupted election.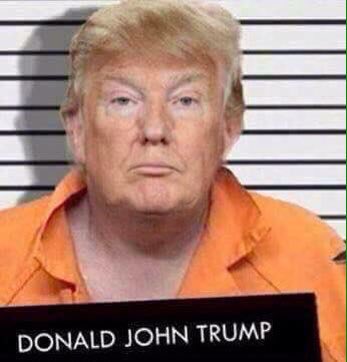 Richard Pinedo has agreed to cooperate with Mueller.
Special prosecutor Robert Mueller's office announced Friday it had reached a plea deal with a California man who committed identity fraud as part of the ongoing Russia probe. The deal was announced the same day as the blockbuster indictments of a dozen Russian nationals and three Russia-affiliated groups alleging interference with the 2016 presidential election.

The charges against Richard Pinedo of Santa Paula, California, state that he sold bank account numbers created using the stolen identities of US citizens to people or entities outside of the United States. The Russian groups indicted by Mueller used social media posts, online ads, and rallies in the US to create propaganda efforts "primarily intended to communicate derogatory information about Hillary Clinton, to denigrate other candidates such as Ted Cruz and Marco Rubio, and to support Bernie Sanders and then-candidate Donald Trump," according to Mueller's other indictment released Friday. Pinedo's charges appear related to that activity.

As part of his plea deal, Pinedo has agreed to cooperate with Mueller's investigation.

While the precise implications of Pinedo's plea agreement were not immediately clear, the federal grand jury indictment against the Russians notably alleged that they had used the stolen identities of US citizens as part of their election interference campaign.