John Lewis books are selling out everywhere…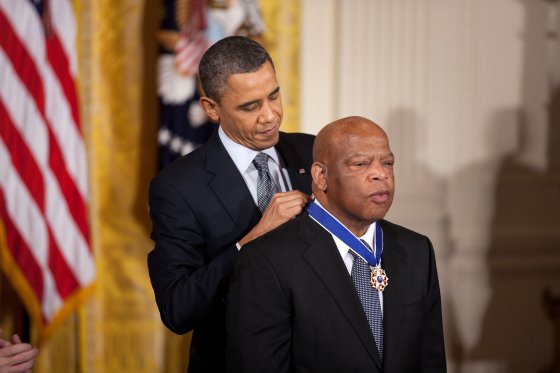 One side-effect of Rep. John Lewis's heated and very public spat with President-elect Donald Trump: Ballooning interest in books written by the civil rights icon.
The Georgia Democrat's "Walking with the Wind: A Memoir of the Movement" was sold out on Amazon and was the site's No. 2 bestseller. Used copies of the hardcover edition were going for nearly $100.
Claiming the top spot on the list was another book by Lewis: "March," a graphic-novel trilogy about the civil rights movement. The third installment won the National Book Award last year.
Amazon listed both books as "temporarily out of stock" on Sunday. Sales for both had ballooned more than 100,000 percent, according to the Atlanta Journal-Constitution. (Disclosure: Jeffrey P. Bezos, the founder and CEO of Amazon, is also the owner of the The Washington Post.)
On Friday, Lewis said he didn't see Trump as a legitimate president and wouldn't be attending the inauguration for the first time in 30 years.