Submarining the most hated POS in America, anyway they can. The war inside the Executive Branch cornholing Putin's Bitch any way they can.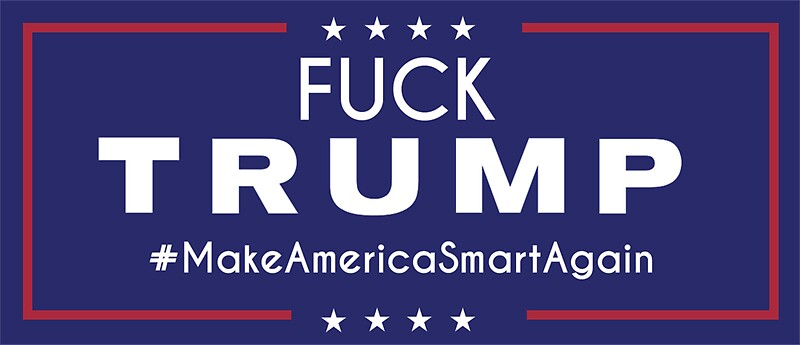 Pundits have joked that President Donald Trump has a list of accomplishments from Barack Obama's administration and is going through them one by one in efforts to destroy them. While the reality is probably less about Obama and more about progressive policies in general, the Trump administration has gone through a list of Obama-era accomplishments and attempted to undermine or end them.

In a Monday report, Bloomberg News revealed government employees are circumventing absurd Trump administration demands by simply renaming things.

The example Bloomberg highlighted is a National Oceanic and Atmospheric Administration (NOAA) opinion that climate change is real, it's a serious problem and that it is man-made. Trump's policy, however, vacillates between believing it isn't real or that it's a "hoax" perpetuated by the Chinese. Trump's appointees at the Commerce Department have complained to the staff at NOAA, which it oversees, but they've never demanded changes to scientific findings, research or reports.

Some of the estimated two million staffers have managed to "obstruct, slow down or simply ignore" Trump.

"Everything coming out of NOAA does not reflect this administration," retired lawyer David Schnare said. He worked for a think tank that is skeptical about climate change. "It reflects the last one."

The same is happening at the Securities and Exchange Commission, where a report was released contradicting Trump's position about banking regulations. Embassy staff at the State Department are maintaining programs that boost economies in developing nations, which is in opposition to Trump's "America First" philosophy. Instead of it being about the economy of a third-world nation, they changed the label so that it's about creating markets for U.S. exports.

Secretary of Energy Rick Perry commissioned a report on the dangers of putting energy onto the power grid from wind and solar energy. The published report proved the exact opposite. Pentagon staffers have outright refused to implement Trump's policy of barring transgender soldiers from serving in the military. In November, they paid for one such gender-reassignment surgery for a soldier.

The General Services Administration (GSA) has a fleet of over 1,000 electric cars thanks to a 2011 program aimed at building "a 21st century clean energy economy." That's in conflict with the Trump administrations' position on climate change as well. So, the GSA labeled it as a job creator.

"GSA recognizes that emerging technologies play a significant role in our mission to save taxpayer dollars, create jobs and stimulate economic growth in the United States; which is one reason we provide the federal fleet with vehicles that offer the latest and most efficient transportation technologies available, including electric vehicle (EV) technology," the agency celebrating "National Drive Electric Week."

The largest barrier to the White House being able to enforce their agenda from top to bottom is Trump's inability to hire or appoint the necessary staffers and leaders. "Less than two-thirds as many appointments have been submitted and won Senate confirmation," Bloomberg reported, comparing it to where the Obama administration was at the same time.

Even with appointments, however, there are millions of government employees who maintain their job regardless of who is in office.

"It's an enormous challenge for a new president and administration to exert influence over the bureaucracy," Vanderbilt political science professor David Lewis explained. "They know a lot more than the political appointees who come into the agencies. That gives them an advantage."

While Trump will likely blame "the deep state" or partisan hacks in departments, the bureaucrats are far from it.

"The bureaucracy is generally resistant, no matter what the hell you're trying to do," said former Clinton and Obama transition head Leon Panetta. When a president begins as Trump did, admitting he plans to disrupt things, getting staff to implement such policies "is gonna take a hell of a lot longer."

In the NOAA case, Trump appointees attacked the report "unacceptable" and "inflammatory." The report was then leaked to the press, which makes it more difficult for staff to make any changes without the public noticing.