Wow! A heck of a creative idea!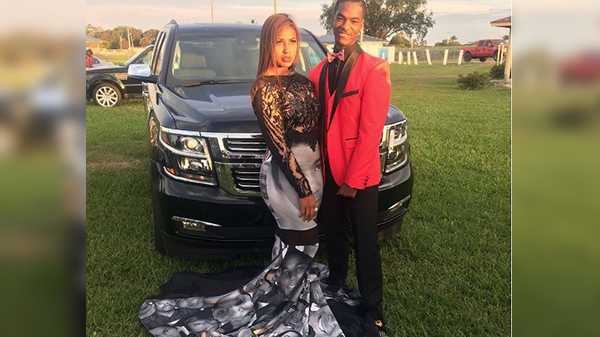 Milan Bolden-Morris attending Boston College to play basketball
It's a prom dress with a message, and it is a message that is going viral on social media.

Milan Bolden-Morris wore a customized dress to her prom honoring the Black Lives Matter movement, featuring black and white images of Trayvon Martin, Sandra Bland, Tamir Rice and others.

Morris shared the photo on her Instagram page with the caption: "Yes I'm black. Yes I'm 17. Yes GOD is using me to convey a message that is bigger than me."

The photo has garnered a lot of attention, both positive and negative, on social media. The Palm Beach senior is also a basketball star, having been recognized by The Palm Beach Post as an "all-area player."

She will continue her basketball career in Massachusetts at Boston College.