Why the gun culture is a bad thing. Former DE Will Smith and his wife shot after being rear ended in an auto accident…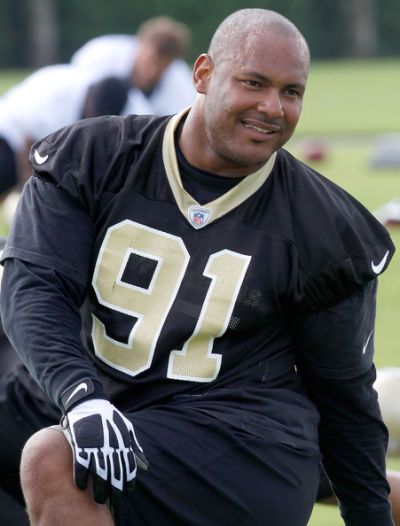 Former Saints defensive end Will Smith was shot to death in New Orleans' Lower Garden District on Saturday night following a traffic collision, the coroner's office confirmed.

Smith, 34, was shot after exchanging words with the driver of a Hummer H2 that rear-ended his Mercedes G63 SUV, causing him to strike another vehicle, police said.

Smith was shot multiple times, and his wife, Racquel, also 34, was shot twice in the right leg, according to police. Smith was pronounced dead at the scene, while his wife was taken to a hospital.

Smith's family released a statement Sunday morning.

"On behalf of the Smith family, we are thankful for the outpouring of support and prayers. We ask that you continue to respect the family's privacy as they grieve the loss of a devoted husband, father and friend."

Police said the driver of the Hummer, Cardell Hayes, 28, has been charged with second-degree murder and that the handgun used in the shooting had been recovered.

Former Saints running back Pierre Thomas was on the scene shortly after the incident and reportedly had been out with Smith and his wife.

Smith was drafted by the Saints with the 18th overall pick in 2004 out of Ohio State. He spent all nine of his seasons with the Saints and last played in 2012. He was a Pro Bowler in 2006 and ranks fourth in Saints history with 67.5 career sacks. He had a career-high 13 during the Saints' 2009 Super Bowl season.