The violent 1990's spurred the development of a number of racial myths, from the mythical "Wilding" of NYC Youth resulting in the conviction and incarceration of 5 innocent black teens, to a Social scientist by the name of John Diiulio sensationally predicting the emergence of young sociopathic "superpredators" who would flood the streets with blood.
Like most myths – none of that ever happened. And it's cling on to the American white psyche had more to do with racism than reality.
White racist conservatives scaring white people…Again.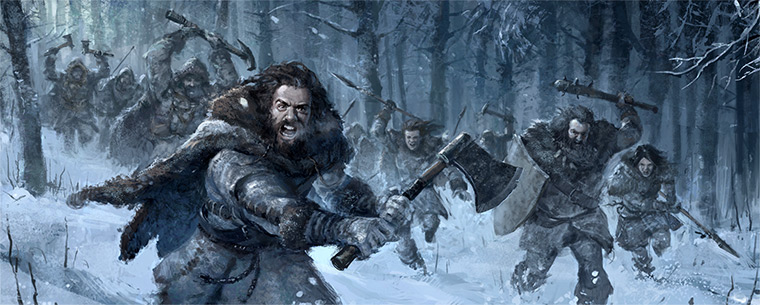 12th Century "Wilding"
This is a story about the ginned-up "superpredator" scare of the 1990s, the imprisonment of tens of thousands of black youth, and the survival of Reginald Dwayne Betts.

In the early 1990s, John Dilulio, a Princeton political scientist, coined the term "superpredator" to call attention to "stone-cold predators," "kids that have absolutely no respect for human life and no sense of the future." DiIulio and co-authors described these young people as "fatherless, Godless, and jobless" and as "radically impulsive, brutally remorseless youngsters, including ever more teenage boys, who murder, assault, rob, burglarize, deal deadly drugs, join gun-toting gangs, and create serious [linked] disorders." Criminologist James A. Fox warned of a juvenile "crime wave storm" and an impending "bloodbath" of teen violence.

Reginald Dwayne Betts was one of the teens caught up in the wave of imprisonment that resulted from these myths. Now, after a long, and sometimes tortuous journey that included eight and a half years in prison, he is now a poet, teacher and law student. He was born months before Ronald Reagan won the White House, and came of age during the Reagan/George H.W. Bush/Bill Clinton administrations, when crack cocaine saturated inner-city streets, fear reigned supreme, the criminalization of young black people became the order of the day, and "lock 'em up and throw away the key" was the criminal legal system's mantra.

Last year, The New York Times' "Retro Report" pointed out that the "superpredator jeremiads … proved to be nonsense. They were based on a notion that there would be hordes upon hordes of depraved teenagers resorting to unspeakable brutality, not tethered by conscience … Chaos was upon us, DiIulio proclaimed back then in scholarly articles and television interviews. The demographics, he said, were inexorable. Politicians from both major parties, though more so on the right, picked up the cry. Many news organizations pounced on these sensational predictions and ran with them like a punt returner finding daylight."

Reality didn't match the dire superpredator predictions: "Instead of exploding, violence by children sharply declines. Murders committed by those ages 10 to 17 fell by roughly two-thirds from 1994 to 2011, according to statistics kept by the Justice Department's Office of Juvenile Justice and Delinquency Prevention. Mugged by reality, a chastened Mr. DiIulio has offered a mea culpa. 'Demography,' he says, 'is not fate.' The trouble with his superpredator forecast, he told Retro Report, is that 'once it was out there, there was no reeling it in.'"

Dilulio's career, however, took off; he was suddenly viewed as an expert on issues of criminal justice. His reputation was enhanced, he was often quoted by hardliners in both political parties, and, onerous new laws were passed, including state laws allowing 13 and 14 year-olds to be tried as adults. Thousands of juveniles were sent to prison, some for life.

Dilulio later became the first director of the White House Office of Faith-Based and Community Initiatives under President George W. Bush. He is currently the Frederic Fox Leadership Professor of Politics, Religion, and Civil Society and Professor of Political Science at the University of Pennsylvania.

What did wash over the land was the fear and loathing of black youth; the building of more prisons; the incarceration of a generation of black, poor and minority youth; and the rise of the prison industrial complex.

Dwayne Betts survived prison and solitary confinement. He has written a memoir, A Question of Freedom: A Memoir of Learning, Survival, and Coming of Age in Prison, and two books of poetry, including the recently published Bastards of the Reagan Era. His work has been described as "fierce, lyrical and unsparing." Betts is a 2010 Soros Justice Fellow, 2011 Radcliffe Fellow, and 2012 Ruth Lilly and Dorothy Sargent Rosenberg Poetry Fellow, and in 2012, President Obama appointed him to the coordinating council of the Office of Juvenile Justice and Delinquency Prevention. He is now attending Yale Law School.

Nevertheless, Betts remembers the pain of prison well. Betts is a 2010 Soros Justice Fellow, 2011 Radcliffe Fellow, and 2012 Ruth Lilly and Dorothy Sargent Rosenberg Poetry Fellow, and in 2012, President Obama appointed him to the coordinating council of the Office of Juvenile Justice and Delinquency Prevention. Last year, he wrote an essay titled "I Was 16 and in Solitary Before I Ever Even Went to Trial." In a recent interview, "On Point's" Tom Ashbrook asked: "Are you scarred for life by eight years in prison?" and Betts answered: "The bigger question is what do you do with the trauma you inherit?" The interview includes a quote from Dostoyevsky's The House of the Dead: "The degree of civilization in a society can be judged by entering its prisons." Ashbrook noted Betts' incisive response in his book, Bastards of the Reagan Era: "Had he [Dostoyevsky] said you judge by our crimes, this van runs off the rails and back into the Atlantic from whence we came. But see he didn't say that. And so what does all this say about America?"