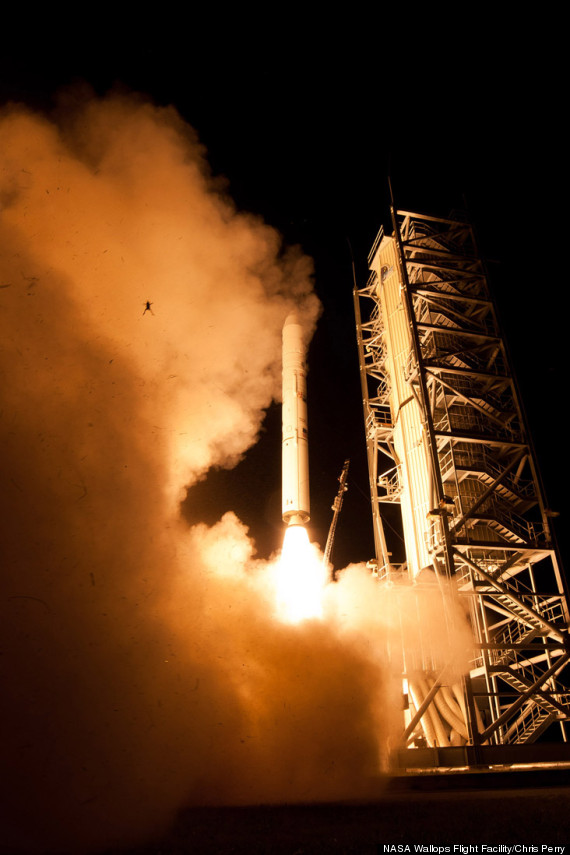 This was a picture taken of last week's launch of a rocket bound for the moon from Wallops Island, Va.
If you check the white cloud on the upper left…
There is a frog there, having a very bad day.
Apparently the blast from the rocket engines sent him airborne.
Incredible pic!
Filed under: Nawwwwww! | Tagged: blastoff, frog, moon rocket, NASA, wallops island | Leave a Comment »